Copy Writing & Powerpoint Presentations Design Portfolio
WORDS ARE IMPORTANT:  What, EXACTLY, Will You Say?
What style will your presentation be, EXACTLY? Who Is Your Audience, Exactly?  In What Tone, EXACTLY, Will You Make This Presentation.  Will You Come From A Positive or Negative Position, and How Far In Either Direction will you go, EXACTLY?  And Finally, EXACTLY What Is The Next Step Toward Gaining a Customer from this Opportunity?  Not Sure?  Don't Know? 
Read my copywriting portfolio below.  If one article doesn't resonate with you, read another…. Perhaps the first was written intentionally to appeal to a particular audience, such as is true in Technical Writing, even if other personality types wouldn't like it?  Maybe You Are Not a Fan of Technical Writing or it is not what you are looking for?  Perhaps you think something below is too loose, too casual, too conversational, at least for you, as in Creative Writing?
Below are two different pieces showing ways I might write copy for a PowerPoint Presentation Introduction Slide using the image above, differing based on audience.  
First Example, Casual, Creative Style for Non Accounting Types Preferring Casual Style:

Well guys, it's a seasonal business, and this is one of our traditional slow months.  But we ARE having a good year!  Maybe a GREAT Year!

Look at the trend lines on the bottom graph.  Both are going in the right direction, wouldn't you say?

Now we are here to think about next year.  What can we do to improve on this?  Any ideas?

OR

Second Example, Formal, Corporate Style for Non Accounting Types:

Business is slow right now, as usual this month every year.  But the bottom graph shows leads and sales both trending up.

Now, the purpose of this meeting is to practice continual improvement.  So… We will address the following questions in a 360 degree review:  What should we STOP DOING?  What should we START DOING? What Should We Continue Doing? I will collect all ideas generated in this session.

This is a brainstorming session where there are no right or wrong answers, just ideas with potential that may be worth exploring.  Who wants to start?
---
I can write for accounting audiences, engineering audiences, business audiences (B2B or B2C), real estate agents, real estate buyers, real estate sellers, medical sites, legal sites, and more, including consumers.  Corporate Writing. Technical Writing.  Conversational Writing.  Casual Writing.  Sales Copy.  Marketing Copy.  Website Copy.  Blog Copy. Social Media Copy.  Brand/Image building copy.  More!  
I Hope You Like My Work!  Then – If You Want To Hire Writing Like This, then

Book A Call Now

or Contact Me Today!   
---
Example Blog and Social Media or Email Marketing Piece (See Original Formatting Here)
Toledo Business News:  Re-Development Of Once Grand Spaces
What Good Thing Could Come From Toledo?
In the early to mid 1900's Toledo Ohio was the home of Willys-Overland Motor Company who went on to become the manufacturer of the Jeep.
Production of the Willys MB, better known as Jeep, began in 1941, shared between Willys, Ford, and American Bantam. 8,598 units were produced that year, and 359,851 units were produced before the end of World War II. Willys-Overland ranked 48th among United States corporations in the value of World War II military production contracts.[7] In total, 653,568 military Jeeps were manufactured. (Wikipedia, 2016).

The Since World War II, this site has been at the economic heart of Toledo. (Redevelopment Institute.org).  Jeeps are still made in Toledo, at different facilities.  The original grand factory fell into disrepair and then ruin.  The smokestack still stands as a national landmark. The good news is that the property is being revived again as an industrial park for automobile suppliers.
James Tuschman invoked Kevin Costner last week as he talked about the fledgling Overland Industrial Park in Toledo.  "Do you all remember the movie Field of Dreams? 'Build it and they will come,' " asked the chairman of the Toledo-Lucas County Port Authority. "We did. They're here."  (The Toledo Blade, 2016)
Dana Holding Corp.'s will be the first tenant, opening an axle manufacturing plant.  Doing so at a site that was once written off in North
Toledo is a major win for the region's economy and validation of a bold economic development effort begun just after the Great Recession. Not only did Dana announce plans for a $70 million plant that will employ at least 300 people, but the Fortune 500 company will be the first tenant of the Toledo-Lucas County Port Authority's Overland Industrial Park..(The Toledo Blade, 2016)
_______________________________________________________________
Besides global business and world-class art and culture, Toledo also offers one of the most "Affordable" places to live in the great U.S.A. Toledo is a great place to locate a small business because our market demographic mix is a perfect blend of everything that makes America great! Business services such as marketing and advertising also cost less here than in most nearby cities! If you need to reinvent, re-launch, or expand your business, then Toledo is a great place to work, live, play!
_______________________________________________________________
Does your business have a department, marketing program, product, or strategic initiative that has fallen into disrepair?  Perhaps you want to re-invent, revive, re-launch or re-purpose it in a way similar to what is being done with the Willys Overland site?  
Now Toledo area business owners can enter a contest to win $500 to $5000 in FREE Digital Marketing Services to re-launch, redevelop, re-brand, or re-message a product or service that may have suffered during the recession.  See Digital Marketing Website For Details.
If somebody you know needs great online marketing with professional search engine optimization then please visit my digital marketing website and enter the contest at www.BigMarketingSolutions.com. Feel free to share this email notice by email or social media!

I am accepting a few new content writing clients at this time.  If you or somebody you know is a small business owner, and would like to learn more about affordable content writing, from a professional with a deep understanding of SEO, or any other digital marketing service, then 

Book A Call Now

or use my Contact Form to request a FREE CONSULTATION.
---
Creative Writing:  Motivational Trade Magazine Article:
The Original Version Was Picked Up by Financial Magazines and by the Associated Press!
The Hot Dog Man & The Recession: 
An old story about how recessions happen and how to end one – retold by Lonn Dugan
(Written to use the art of storytelling to help advertising sales reps obtain favorable audiences with small business owners. The marketing problem was that clients and prospects were cutting budgets in the face of a recession. The message is that it is counterproductive to follow the advice of conventional wisdom during such times.) 
Once upon a time… there was a good man. He had worked hard all his life.  His work was not rewarding but he was careful to do a good job. Even so, it seems as though his boss was never happy. He often wondered what kind of boss he would be if he ever set out on his own. Suddenly, one day the company closed the doors. Just like that, the good man was unemployed. He went home and told his wife. She cried.
Then she asked, "How are we going to send our boy to college"? The man said, "I will think of something." He got to thinking about the times he had traveled on business to the big city and needed a cheap lunch. There was always a hot dog cart on the corner by the hotel. A Hot Dog Man was selling hot dogs from a little cart on wheels. It seemed like a very small enterprise, but he always happy. He always gave a little something extra – a friendly smile with every purchase. This experience had made quite an impression. The margins had to be pretty good. The man decided to follow his dream and sell hot dogs.
Soon the Hot Dog Man was enjoying record sales. He ALWAYS used the best meat, bread and top-quality condiments. He charged more than some, but his dogs were very good. He always said his secret ingredient was the free smile he gave with every purchase.
 He put up signs, advertised, cross-promoted, and did all the right things. He regularly added new carts and new employees. Business was very good.  Overhead was low and profit was high.  He made sure to teach every new employee to give service with a smile.
As his company grew, the Hot Dog Man came to realize that his lack of a formal education might limit his success. He felt this was needed to grow even bigger. Fortunately, he made enough profit to send his oldest son to a VERY GOOD COLLEGE.  And this is just what he did.
After many years, the big day finally comes when the son graduates and comes home from college. Everybody is happy to see him, and wonders what he has been learning. The son asks about the business. His face becomes very long and serious as he listens. "Dad, don't you know we're in a recession? You need to cut your spending, be ready, business will slow down. All the experts predict this." The father is very concerned when he hears this.  He stays awake all that night worrying about what his son has said.
He Decides to Listen To "The Experts". The following day he pulls down several signs, abandons a few street-corners, and lays off a few employees.
Sure Enough: By The End Of The Month: Business is Down!  He thought, "Wow, it's a good thing I listened to my son. There really is a recession."
The next month, the son says "This is not over.  It's going to get worse.  All the economists say so." The Hot Dog Man trusts the experts. He sells a few of his hot dog carts and cuts advertising. Instead of being optimistic and trying new things, he begins to take a wait and see attitude. Why not let others try new things first? He hangs on to the cash he has instead of promoting the business as he had.
Sure Enough: Business got worse! He thought, "Wow, it's a good thing I sent my son to college to become an expert on the economy"!
This went on for some time. Days were gloomy.  Then one morning, as the Hot Dog Man was remembering the good old days, he decided to disregard the so-called experts. He got some carts out of storage, put up a few extra signs, and sales went up! He began advertising again and sales went up again! He hired some of his people back and reminded them to give service with a smile. Sales went up again!
The Hot Dog Man learned to make his own luck and sales continue to increase to this day!
THE END
Moral:  Let others complain about the economy. You Make Your Own Luck!
---
Email Marketing Copy
In spite of all the BAD NEWS about REAL ESTATE—There are still an average of 600 homes selling every month in our area.
If the average buyer or seller (or both) spends $10,000 on paint, carpet, appliances, flooring, roofing, windows, doors, or more, then they are spending $6,000,000 to $12,000,000 per month right here in Greater Toledo.  
IF YOU TARGET MARKET TO HOME BUYERS OR SELLERS, GET YOUR SHARE OF THIS MULTI-MILLION DOLLAR SPENDING SPREE!
Call now for free details – XXX.XXX.XXXX
---
Press Releases:
Tanning Salons Fight Bogus Cancer Scare Story With Facts, ask FDA to Silence Anti-Tanning Forces
Tanning salons fight back after SUNBUSTERS attack with cancer scare story. Tanning Industry Members were en route to Rockville, MD to participate in FDA Regulatory Conference when news media outlets were bombarded with a huge cancer scare story right before the meeting opened. SunTanning.com say it is all part of a medical marketing program involving monopolistic restraint of free trade, presents at FDA meeting, and asks FDA to take action to silence doctors.
 (PRWEB) FEBRUARY 12, 2002
PRESS RELEASE FOR IMMEDIATE RELEASE
Toledo, OH:  Tanning Salon Industry Fights Cancer Scare Story With Facts, Ask FDA To Silence Detractors.
SUMMARY:
Tanning salon associations point out that skin cancer scare story is not only bad science, it is not even science. The tanning industry fights back after SUNBUSTERS attack sunlamp tanning with cancer scare story, pointing out that the study is so poorly done that it is not only poor science but does not deserve to be called science.
The anti tanning media blitz was arranged right before an FDA regulatory meeting regarding sunlamp regulations in Washington DC last week. Tanning Industry Members were en route to Rockville, MD to participate in FDA Regulatory Conference when news media outlets were bombarded with a well orchestrated cancer scare story, timed to break right before the meeting opened.
SunTanning.com spokesperson, Lonn Dugan, say it is all part of a monopolistic marketing conspiracy. Doctors can charge $60 for a "Light Therapy Session" he notes, while tanning salons deliver essentially the same thing for about $6.
SunTanning.com was founded in 1997 to improve the public image of tanning, improve professional communication between industry members, and to provide professional education for the tanning industry, The web based organization represents over 1000 members.
Dugan presented, on behalf of SunTanning.com's 1000+ members, at the FDA sunlamp regulatory meeting. SunTanning.com praised FDA decisions to date and asked FDA to take action to silence doctors who he says are making ill founded and slanderous claims about tanning salons.
FULL STORY:
Suntanning.com presents at FDA regulatory meeting, praises regulatory work by FDA, then calls on FDA to silence medical groups who spread cancer scare for profit. These SunBusters arranged an Anti-Tanning Media Blitz right before the meeting. "The timing was intentional, probably intended to sway the opinion of the regulators as much as the public", says Lonn Dugan, founder of SunTanning.com. Dugan called a press conference immediately following FDA Regulatory Meeting, in Rockville, Maryland at 4:00 PM, February 8, 2002, to discuss the news reports.
Tanning detractors, affectionately called Sunbusters (after the hapless ghostbusters), used the event as an opportunity to release a bogus study that claimed patrons of tanning salons were 2.5 times more likely to develop skin cancer than persons who did not use tanning salons. The study is described as bogus by industry members because it was improperly conducted, poorly controlled, and even admits that its own results are statistically meaningless. Spokespersons for Industry associations TSO and ITA agree that the study is meaningless. Don Smith of TSO says it is so full of holes that it is a "Swiss Cheese" study.
Tanning salon industry members were conducting themselves as professionals while meeting with FDA officials during a scheduled regulatory affairs conference. In addition to improving the regulations for the industry, salon owners want to fight bad science and bad press.
Suntanning.com sent a press release to Washington DC News Stations saying, "This is bad science. It's not even science." He continues his defense of the industry now, saying "We have better science that shows health benefits. They did some interviews and called it science. The real shame is that Journalists don't think deeply about what they print when this happens. Dugan says that the doctors are misinformed by their associations, or that they are actually conspiring to hurt business at tanning salons because they can charge 10 times what salons charge for UV "Light Therapy" treatments. I might go further and argue that these white coated SunBusters are a loosely knit, but single body, acting in violation of U.S. Federal Law regarding monopolies by acting to restrain free trade. They seem to be intent on harming our industry to improve their sales. They are exercising improper influence on government agencies, while they simultaneously lobby against our ability to use good science in telling our story."
Dugan also says, "There are many good scientific studies demonstrating that sunlight can prevent breast cancer, colo-rectal cancer and osteoporosis." Many more people die from these diseases than from skin cancer. Good supporting evidence for these claims can be found at the web site, http://www.suntanning.com
Our message would save far more lives than the SUNBUSTERS can save with their skin cancer message. In fact, there is an excellent study done for the U.S. Navy, by a Dr. C. Garland, that proves that sunlight actually prevents the only kind of skin cancer that is deadly.
Other health benefits include cardiovascular and muscle toning benefits. Ancient Greek Participants in the Olympic Games understood this, and exercised nude in the sun to improve the result of physical training!
Industry members would like to share the health benefits of tanning with the media to counteract bad science and bad press distributed by the Sunbusters. But U.S. Law says they are forbidden from doing this. "Guess who sponsored that law", Dugan asks?    "SunBusters!"
Suntanning.com is a web community site founded by Dugan in 1997 to work on improving the public image of the tanning salon industry while serving to improve communication in a manner that contributes to the professional growth of the tanning salon industry. The web community has over 1000 members registered and is currently growing at a rate of almost 100 members per month. Sister sites are Tanlovers.com and TanningProfessionals.com
For more information contact Lonn Dugan at 1-866-TANNERS
Further information can be found at Suntanning.com
Media Taken for Fools !
SunBusters Up to Old Tricks, using numbers to tell lies… Media swallowing camels whole…
Interviewing 500 People who live in one state about a medical history is not a study. It is a PR event. It is not bad science, it is not even science.
The study released last week said tanning salons increased skin cancer risks by factor of 2.5. But the study was not properly controlled for diet or heridity. Besides, epidemiologists say an increase of less than 3 in this kind of study is statistically INSIGNIFICANT !
I could prove that breathing causes death with an interview based study, or that sex causes divorce….
THIS IS NOT SCIENCE ! Maybe we should do a "STUDY" about death rates among persons who had visited a Geriatric Medicine clinic to prove that visiting such a clinic will increase your chances of death by a factor of 10 in the next 12 months…. The fact that people die without going to such a clinic would, of course, be data that is not consequential to the study, so we would not have to consider that material. Oh yeah, how about if we throw out the high and low scores, limiting the data we use to the one part that supports our hypothesis…
What is really sad is that more or less educated persons, (JOURNALISTS) are swallowing these lies and repeating them without doing any critical thinking.
AMAZING ! Some day, a good journalist will dig into this story and the truth will come out. Then more people will tan at salons and more people will be healthy!
The Sun Is Good For You !
At SunTanning.com, we say "Today is a good day to be healthy and tan !" sm
###
A BRIGHT SPOT IN LOCAL REAL ESTATE NEWS:
August 6, 2009 – PRESS RELEASE – FOR IMMEDIATE RELEASE
Buckeye CableSystem                                           Contact: Lonn Dugan
5552 Southwyck Blvd                                           Real Estate Manager
Toledo OH 43614                                                  419-724-7279
HomeFinder Channel 100 Grows, Welcomes Agents of Danberry Realtors 
HomeFinder Channel 100 is proving to be a bright spot in the local real estate scene. Buckeye CableSystem's 24-hour real estate channel and the companion website at www.HomeFinder100.com celebrated their first anniversary recently by reporting growth in several key areas.
HomeFinder Channel 100 recently added two new participating Brokers and several Agent Advertisers. Real estate related ad sales are increasing, as is consumer interest in both HomeFinder Channel 100 and the HomeFinder100.com web service. Finally, a new ad campaign has been launched to report higher levels of buyer interest and sales activity as the economy begins to recover.
The newest brokerages to join the program include Danberry Realtors, considered the market leader, and Key Realty, which is the fastest growing new brokerage serving Greater Toledo. "With Danberry on board, we are now able to serve agents at 9 of the top 10 brokerages in town," said Steve Piller, vice president of advertising sales for Buckeye. "Several of the most successful agents in Greater Toledo have come on board recently." Web or TV ads have recently been placed by top producing agents such as Mark Kruse, Deborah Gedert, and Kendall Gigax of Danberry Realtors, Dick Helminiak at RE/MAX Preferred, Allen Hotchkiss at Sulphur Springs, as well as Tammy Frye and Jack Schroeder at RE/MAX Masters.
"HomeFinder Channel 100 has also experienced growth in terms of advertiser sales as well as the size of the daily audience," added Lonn Dugan, real estate manager for Buckeye. "Channel 100 is now delivered to over 80,000 Buckeye CableSystem digital subscriber homes. In addition, thousands of unique visitors have viewed over 1,000,000 Web pages in a single month according to independent log file analysis report by AWSTATS", he said.
"HomeFinder Channel 100 helps spread hope and help to an actively buying or selling audience. People have been scared by all the news about credit problems and foreclosures. They need to know that home loans are available, and that properly priced and staged homes really can be sold in today's market. It's a fact that buyer interest in real estate is growing again due to low prices, great loan rates, and the $8,000 refundable tax credit offered to first-time home buyers."
-More-
HomeFinder, Page 2
"The past year proved to be a challenging time to launch a new real estate marketing service," Mr. Piller said. "But it turned out to be a great opportunity to bring local media into the mix and show our support for those who want to sell their homes," he added. "Television has always been powerful and effective. Now it's affordable for Realtors and home sellers. The technology for this was conceived right here in Toledo by Buckeye CableSystem. No out-of-town company could do what we have done."
A new ad campaign pushes the theme 'Real Estate Sales Are Blooming.' Ads run on HomeFinder Channel 100 and many other cable channels, as well as online. "Our promotion of the $8,000 first time buyer tax credit is one example of how we support the efforts of homeowners, buyers, Realtors, and allied trades working to overcome market trends", Mr. Dugan said. "By sharing good news, we offer hope", he added.
The ads also promote unique features at HomeFinder100.com such as an exclusive Open House Guide with unique search and mapping tools. A new Featured Agent Program helps buyers or sellers locate agents who specialize in modern marketing methods as well as those who lead in sales in certain areas or home types.
As for the popularity of the service, Dugan notes that "A television show is easy to share with a friend or spouse, while our website offers unique and powerful real estate search engine features. The Featured Agent program at HomeFinder100.com helps make the site especially useful.
"Our Featured Agents are among the most active in the real estate market", Mr. Dugan said. "Several are telling us that 2009 is off to a great start compared to recent years. Some agents may still be waiting for better days, but the ones we are helping are excelling – at least in part because they are committed to providing the best marketing for their sellers". Sellers working with Featured Agents can have their home on TV 3 times a day, 7 days a week, until the house sells.
Dugan notes that "Our growth signals good news for the broader local economy." He believes that a recovery is coming in the real estate sector. When it arrives, it will usher in a larger economic recovery for greater Toledo. A number of businesses depend on real estate activity. Obvious beneficiaries include mortgage lenders and title companies. Other businesses that will also benefit from improvements in the housing market include appliance and furniture retailers as well as window and door, siding, roofing, flooring, and landscaping services. All do better when more homes are being sold. "As the economy improves, we can help them reach the increasing number of buyers and sellers who need their services", says Mr. Dugan.
HomeFinder Channel 100 features homes for sale in Greater Toledo, including areas of Southeast Michigan. The unique service works with the Multiple Listing Service to allow Realtors to advertise homes both online and on TV.
Ads at www.HomeFinder100.com are free to all agents and sellers. Listings include homes for sale by all participating Realtors™ at all participating brokers. Optional upgrades add agent photos and phone numbers to web listings and create a TV ad. Participating agents report that they get more calls and showings on the homes they sponsor at HomeFinder Channel 100
-30-
---
Promotional Essay
True Wealth Comes From Riches Retained When Given Away:
If somebody told you that life was a sort of contest where the winner was the one who gave the most away, what would you think? Would you think first of some religious teaching that was impossible to actually practice in this day and age? Or would you turn to the material world for explanations?
Business Navigators International teaches that "Givers Gain". Science teaches that we harvest crops in type and quantity according to the type and quantity of seed we sow.  Religions teach parables that we should give according to what we want to receive.  These teachings might have us soon working at giving wealth to get it. Or perhaps we would be planting as much seed as humanly possible in order to gain a bigger and better harvest. Faster, faster… More, more…  until…..
Of course, only the rats win the 'Rat Race' just described. Most of the giving and doing in the material world leaves us simply poorer and exhausted. In comes 'Wisdom' to rescue us from an unfortunate end. If only we give at the right moment, to the right person, in the right amount…. Surely there is one best and only right way at every moment. Isn't there? Of course, the question is rhetorical.
As a modern philosopher, I teach that most wisdom of the ages regarding wealth building does not apply to the material world. To be the best one can be is not to choose the one right way at every moment. Investing in a sure thing will no more make you rich than the proper practice of the attraction principle will defy gravity. It does not matter how successfully one focuses on the past performance of any stock. There is no guarantee of the future performance. It does not matter how well one develops a mental picture of gravity defied. Gravity is still gravity.
To develop true wealth is not to win a race defined in the material world. It is to be open-minded and ever watchful for the opportunity to give from the riches of one's own unique perspective, grace, and understanding. Giving any of these takes nothing from oneself yet gives something to the other, multiplying goodwill among men. Making the world a better place with a kind word makes you a better person, and so also the listener. A gift of knowledge, hope, or encouragement, given to a fellow human being in need takes nothing from the giver.
The opportunities to make the world a wealthier place are right before us at all times.  We do not have to manufacture them artificially, as 'Human Doings'. Instead, we can bask in pure joy as 'Human Beings'. As Joseph Campbell said, "Follow your bliss." This would be close to what I mean, if not quite when I say "Give of Your Bliss". When we identify what it is we have to give, in spirit, and give it freely, we both keep and give the gift to others at the same time. In this way, our gifts are multiplied constantly. And we are wealthy indeed! All manner of success in personal development, sales, business, leadership, time management, and finance will surely follow.
Charles Brite:  Poet author philosopher Charles Brite has been a marketer, salesperson, sales coach, men's ministry leader, and philosopher for many decades.  He curates a collection of wise thoughts vetted from across the ages and all traditions on Facebook at http://www.facebook.com/BriteWords.
---
Magazine Letter From the Editor
ALL CREATION SINGS A SUMMER SONG!
It's time for summer fun.  I hope you enjoy fishing, swimming, and camping – or at least a few barbeques and picnics!  How about lazy summer evenings on the deck?  I know I do!  With the onset of this warmer weather, most folks gravitate toward the outdoors.  Many of you will spend free time enjoying your yard with family and close friends.  It's a good time to pause and say Life is Good!
OUTDOOR LIVING ISSUE
This issue of Your Home and Lifestyle magazine brings you essential tips for living in the outdoors. You will discover the latest outdoor living trends, many stylish and functional elements for an outside kitchen, and ideas for entertaining in the open air.
MY GIFT TO YOU – AND A REQUEST FOR YOUR HELP
Please enjoy this June issue of Your Home and Lifestyle magazine as my gift to you. I send it to show appreciation for your past business, repeat business, future business, or valued referrals. If you have a friend or family member who needs help buying or selling, then I hope you will give them my name and number.  I will treat them just like family and send you a nice gift as well!  If you know anyone who is in need of assistance, please do not hesitate to call on me.
Thank you, and have a splendid month of June.
---
Real Estate Blog Post
If You THINK You Can – You're Right?
Henry Ford is famously quoted as saying, "Whether you think you can or think you can't – you're right!"
In the childhood rhyme, "The Little Engine That Coul"', we seem to find agreement with this idea when the little engine manages to climb the tall
hill by saying, over and over "I think I can, I think I can."
At Wikipedia.org we read: "In the tale, a long train must be pulled over a high mountain. Various larger engines, treated anthropomorphically, are asked to pull the train; for various reasons they refuse. The request is sent to a small engine, who agrees to try. The little engine succeeds in pulling the train over the mountain while repeating its motto: "I-think-I-can".
Modern clarifications of this theme come from Star Wars, Episode Five, "The Empire Strikes Back" – Yoda tells Master Luke "Do or Do Not Do. There is no Try."
Along the same line, Napoleon Hill teaches, "The human mind can achieve whatever it can conceive and BELIEVE." (emphasis added).
All these sayings ring true – but merely 'thinking' may be a lot like 'trying'. Ask Yoda in Star Wars about that.  "There is no TRY Master Luke.  Only Do or Do Not Do."
Thinking is not ENOUGH! To rouse the power of the spirit, we must BELIEVE.  When you BELIEVE you unleash your creative power!
What are you believing today? Aim high and go far!
---
Corporate Value Proposition & Positioning Statement
HomeFinder Channel 100 Mission: To Be Your Partners in Progress:
Homefinder Channel 100 makes television affordable and online marketing easy by providing Realtors and home sellers with the best real estate marketing platform in Greater Toledo – including the area's only 24-Hour Real Estate Channel, a best in class online real estate search engine, and a mobile app that delivers streaming video of homes for sale.  All of this multimedia power and activity allows participating agents to offer value-added services to clients, maintain livable commission rates, and sell more homes. Everybody wins!
---
Essay
American Silver, Marketing Gold!
The stereotypes about aging fold are endless. The derisive term "Cotton Tops" is often applied to the silver-haired demographic known as Baby Boomers. Many otherwise intelligent folks have said:
"Retiring Baby Boomers are going to bankrupt America!" Just think. Social Security will go bankrupt. The drag on health insurance and the massive increase in health care spending will destroy the health care delivery system. All those flaming liberals have become conservative, anti-GLBT moralizers, and dependent dead weights on society. Oh, yes…. And not only that… but… (fill in the blank).
Well, that's all nonsense. Baby Boomers have transformed every economic, demographic, and sociographic age/stage they passed through from birth. Members of the Silver Generation were politically active trendsetters in their youth. They changed the face of government and society. They will most certainly do it again as they age.
Today's 60 year old is nothing like a 60 year old person of 20 years ago. The Silver Generation will not go silently into a pre-defined sunset. They will not simply accept the current standard of health care and living arrangements for old folks.
The Silver Generation in America is healthier, more active, and has more money than their parents did in old age. They are not planning to leave a legacy, but to live as large as they can in their well-earned glory days of retirement. But they may not retire until age 75. Between now and then, they will spend their wealth on many things that make life easier and more enjoyable. Hot tubs, lap pools, or EZ Chairs that raise gently to help them stand after sitting.
After retirement, they may spend it on things we have not yet heard of. Silver Homes will have buttons and knobs that are easy to operate when one has arthritis. These homes will be wired, so that a stove left on can be automatically or remotely turned off. Motion sensors will report to health care or loved ones if there is not enough movement. Health Monitors will automatically report vital statistics to health care providers or loved ones. Silver Communities will have every manner of convenience available by golf cart. Silver Activities will invite Baby Boomers to engage in appropriate sports, social, and recreation activities. Silver Merchants will cater to individuals who move slower, can't see small print, and value quiet comfort while shopping. Silver Health Care Providers will supply yet unheard of mobility enhancements and cures to chronic diseases. The list could be extensive.
So, if hand-wringing won't help the business world deal with the Silver Generation, then what can we do? We can find out what the silver generation wants, in terms of products and services, and figure out how to deliver at a price and place that is convenient! That's good old-fashioned marketing.
The Four "P"'s of Marketing still apply, but have morphed. Besides Product, Place, Price, and Promotion, we should add another "P". That additional ingredient is… People! The message is that as Baby Boomers become the Silver Generation, they represent an opportunity for marketers to carve out new niches and bank the coin as they turn silver into gold!
---
Real Estate Blog Post
The Dinosaurs are Dying….
No – the sky is not falling. However, there are "hallowed" marketing techniques in the real estate world that are dying out – along with the agents who have not migrated to electronic marketing.
I hate to say it but the days of planting a sign with a brochure box and rolling in buyer calls are diminishing fast and may go the way of the dinosaur – SOON.
It used to be that a sign call was the golden moment. But this happens less and less often today. Realtors who have survived until now using OLD SCHOOL marketing are not likely to make it through the next few years.
Why? Because today's buyer has been online for A YEAR OR TWO, exposing their email address to Realtors who want their business. By now they have registered their house hunt, signed up for automated home searches, and ordered free reports. This means they are now on drip email with web marketing savvy agents.
So TODAY, the only buyer making a sign call is one who has not yet met a Realtor they like. And this kind of buyer is becoming an extinct species.
I vote for electronic marketing – every time! If you are a broker, teach your agents how to do this. If you don't know how, call a speaker, trainer, coach, or consultant (raising hand).
If you are an agent, don't put it off any longer. Learn more about electronic marketing. Start today. I have helped agents increase web traffic visitor count from less than 10 a day to over 100 visitors a day. What do you think that does to the number of leads generated?
If you are a seller, choose an agent who understands.
---
Audiology Client Blog Post
Why Do Some Hearing Aids Cost So Much More Than Others?
Prices for hearing aids offered by JWaligora Audiology range widely depending on several important factors.
Think about the other items you buy; basic functionality may start at fairly low prices. But what if you want more features or better performance? At higher prices you can expect better precision, better materials, and greater durability. Wouldn't you want the same options for your hearing aids?
Basic hearing aids make all sounds louder, but volume is not the only issue with hearing loss. Better quality hearing aids can filter out background noise and selectively enhance human voices over other sounds. Specific sound ranges such as high tones or low notes can receive special handling based on the individual need.
The sound processing features of higher priced hearing aids will allow the wearer to select settings for conversation, small quiet spaces, or large noisy areas. High-quality design and materials provide a better overall experience for the wearer. The best hearing aids adjust automatically to a wide variety of listening environments and automatically block overly loud noises.
If high-quality sound is important to you, or if you lead an active lifestyle, you will want to investigate all performance levels and options available. Your hearing aid dispenser at JWaligora Audiology can help you understand the differences and make the right selection.
Price isn't everything, but it does provide some guidance as to what a hearing aid wearer can expect in terms of appearance, performance, comfort, and sophistication of programming. If you don't drive a Yugo, why would you put one in your ear?
For more information, contact our office at J Waligora Audiology in East Syracuse, New York, today.
---
Audiology Client Blog Post #2
 Holiday Season Can Reveal Hearing Aid Need
The holiday season begins this month, bringing music, laughter, family gatherings, and special conversations. The audiology professionals at Parker and Castle Rock Centers for Audiology want to help you and your family overcome any hearing health issues that might interfere with these activities.
Family members who have not seen each other for some time may be the first to notice changes. For instance, parents may not have thought much about a child's growth, but Grandma may say he is much taller than last year. Hearing loss changes may also have happened so slowly that immediate family had not noticed.
Early signs of correctable hearing loss may include a need to turn up the television or radio more than others prefer. You may have difficulty following conversations in noisy areas with lots of background noise. Trying to hear one person in a large social gathering or busy restaurant can become difficult. Soft voices of loved ones, children or grandchildren can make you to wish they spoke louder. You may notice people tapping you on the shoulder to let you know somebody is speaking to you.
Are you or a loved one missing out on the most delightful or meaningful times of life that come through the sense of hearing? Do you find yourself or a family member struggling to hear spoken words in noisy areas, asking people to speak louder, or trying to read lips because conversations seem muffled? It may be time to get your hearing tested.
At Parker and Castle Rock Centers for Audiology, we are the hearing aid experts in Parker Colorado and Castle Rock Colorado. We can help you hear what you've been missing.
Questions? Please call our office or send a question through our contact us page. We are all ears.
---
Audiology Client Web Page Copy 
Why Choose Ahrens
The hearing aid professionals at Ahrens Hearing Center know they are not the only place to get hearing aids in Fairlawn New Jersey, but they are dedicated to being the best.
Where does this focus on providing outstanding personal service in hearing aid fittings and hearing aid education come from? It's a family tradition! Ahrens Hearing Center was founded by Robert Ahrens in 1968. Today his daughter Cathi Ahrens Berke, and Grandson Dan Berke carry on the devotion to providing excellent service. That's three generations of the Ahrens family that have wholeheartedly committed themselves to providing the best possible service to hearing aid patients.
The proof is found in results. Two-thirds of Ahrens Hearing Center patients are repeat patients. Another result of giving great service can be found on the client testimonials page. Finally, the number of patients who refer friends and family says a lot. About one-third of patients come from current patients referring friends and family members to "go see Ahrens".
The staff is dedicated to personal attention, listening to the patients' needs very carefully, and acting in their best interest. Services include hearing aid sales, hearing aid service, hearing aid accessories, assistive listening devices, earmolds, and hearing aid batteries. Consumers who are not happy with their hearing aids, or don't have a service provider in Fair Lawn NJ, may find that Ahrens Hearing Center can help, even if the hearing aids were fitted or dispensed elsewhere.
Interested in learning more? Contact our office in Fair Lawn, New Jersey today.
---
eBook Dedication, Forward, Introduction (Casual Writing Style)
 "Top Rank Search Results in 7 Days or Less"
The Only 7 Things You Need to KNOW About SEO To Get Page One Results on Google
By Lonn Dugan
I. DEDICATION
This book is dedicated to you, and to the growth of your real estate commission income from online marketing.
This EBook is written for Realtors and Real Estate Agents who want to improve their NATURAL SEARCH RANK in search engines such as Google and Yahoo, in order to get more relevant traffic to their website. More traffic should lead to more contacts, more conversions from lead to prospects and then to clients or referral partners. There is no doubt that current and past and or future clients will be better served if they can find your website when searching for it.
In this eBook, I propose 7 Days of reading and work in order to improve your search placement. The results will be seen over 30 – 90 days because the search engines don't adjust rank any faster.
On Value: The value of the eBook is not in how many pages it occupies, nor how many trees we killed, nor how many stamps it takes to mail it. The size of this book will be measured in its impact on your real estate business, as first measured in website visits, and later in commissions earned. The more visits, from interested persons, the more business you will do as a Realtor. I hope you find this book valuable. If you do, please tell others. If you do not, please tell me how I can make it better!
II. CONVENTIONS
This eBook, is designed to be a fairly easy read. There are 7 chapters. The eBook is designed for 7 days of reading and homework. The reader is encouraged to read one chapter per day rather than overwhelm themselves. I recommend about 15 minutes per day of homework, but you can certainly spend more time on the homework if you like. Days 1 and 2 may require a little extra time depending on how fast you read and make decisions.
III. HELPFUL HINTS:
Wherever you see the words CITY, CITYNAME or NAME or YOURNAME or DOMAIN or DOMAIN NAME these are placeholders for your city name or your name or your domain name. Important Terms and Concepts are Italicized on first use. These should be found in the glossary at the end of the book if you want more information. Significant words or terms or concepts or instructions MAY BE GIVEN IN ALL CAPS or In Title Case, or underlined, or bolded, or ALL THE ABOVE. Terms like SEO and SERP may be used somewhat interchangeably.
IV. STARTING YOUR OWN SEARCH POWER WEEK
The week you work on your SEO/SERP will be called your SEARCH-POWER week. Pick a week when you don't have too many challenges, so that you can stay the course once you start. You may find it a bit overwhelming at first. But I believe it will all come together and make good sense for you by day 3 or 4 as long as you do not try to go too fast.
During your SEARCH POWER WEEK, (the time you are working on the 7 Days Program), I recommend you stop reading all other search engine ranking techniques. I also recommend that you avoid discussions with know-it-alls or people who might be negative about this work you are doing or about the methods or approaches I recommend. After all, I have multiple and repeated successes in this field, as demonstrated at my coaching web site www.MyRealCoach.com
Terms and concepts related to understanding search engine optimization or SEO work have been simplified to provide a basic understanding. The idea is not to be too scholarly but to give you a respectable grounding. I want you to have a good foundation upon which to base your own SEO work.
This eBook works best if you will please read only one chapter per day. Just read the chapter and then do the homework assignment from that chapter. If you read the whole book at one sitting, without doing the homework, it may seem too simple, or perhaps too overwhelming. This last depends on your SEO / SERP knowledge and experience to date.
If you follow the steps you should see measurable results. The results will be seen faster on some websites than others, and on some search engines than others. We are not teaching Google or Yahoo specific techniques, but general techniques. There are really only four major search engines (Google, Yahoo, MSN, and Ask) that produce over 70% of all web searches. Some other sites, like AOL or HOTBOT may use one of these as it's source for rankings. There are dozens of lesser-known search sites as well. The techniques taught in this eBook are useful for most of them.
V.  FORWARD:
As soon as they hear the title of this eBook, People want to know if they can really get Top Search Engine Results, in only 7 Days (or less). They also want to know how it can be that there are only 7 things to know. After all, aren't there thousands of pages and hundreds of THICK BOOKS on the subject? I answer "yes", and "because", and "yes".
"YES", the title is fairly bold. People often ask me how I can say such a thing as the title of this eBook promises. That's an easy answer. I can say it because I have done it. I have succeeded at SEO / SERP work for about 10 years. I have succeeded for a great many of my own sites and those of my coaching clients.
There are only 7 things to know "BECAUSE" most of the devil is in the details. And "YES", there are a lot of THICK BOOKS on the subject. The problem is that this SEO stuff is more an art than a science. The people who sell services tend to enjoy obscuring the core truths in a lot of detail, making it sound complicated, so you will hire them to do your search engine placement work. Some might like it if you gave up and simply used PPC or Pay Per Click methods which are much more expensive and stop working the minute you stop paying…
So what if there are thousands and thousands of web pages and blogs about how to get good search engine placement? You can read them all and get cross-eyed, without ever knowing where to start. This eBook can cure that problem and get you started on the right foot, fast.
Even if you have never done anything like this (SEO) I wager that you can put these simple steps in place and do very well at www.Yahoo.com and www.Google.com for a niche market or even major competitive terms. Of course, it will be easier to get page one rank for a search phrase based on your niche or specialty. Before you discount that as a cop-out, I ask you to find out if you already have page one rank for that niche specialty. If not and you can get it, then this book will be very much worth its small investment price.
If you already have some rank, but want better rank, I wager that you can move up in the ranks by applying as few as one of these tips (the one where you are weakest comes to mind).
In the next few pages, I will give you a SHORT ANSWER with little or no elaboration, so you can quickly see where this is going. There is also a MEDIUM ANSWER, with brief explanation. That is where this book ends. Of course, there is more to know than what is in this book. The field of SEO is a moving target. If you are chasing page one rank for a highly competitive term, then you probably never expected to hit that market head-on for just the price of this eBook. However, this book will help you along the way, and there is hope for the LONG TAIL strategy as well.
For highly competitive terms, you may need a LONG ANSWER that may engage some part of what you do for the rest of your economic life. However, if you combine your specialty or local history or knowledge of related fields with a highly competitive keyword, you may able to get page one results using what is called the LONG TAIL strategy in SEO/SERP work.
No matter where you are starting, this book could be worth Thousand$ or even Million$ of dollars to you. I don't know. But there is more where it came from. If you want more help than a book can provide, I can perform the services or coach/train you in fine tuning these arts for extremely competitive terms.
Guarantee:
This book is backed by a money back satisfaction guarantee. Our title promises a lot and we hope it delivers. You will be the judge. Do the work, and give it time. If you are not satisfied, you can make a claim and we will refund your purchase price – see notes on filing a claim at end of eBook.
VI. INTRODUCTION
PLEASE: Don't JUST READ THIS and then set this down. It REALLY WORKS if you work it!
No matter what you do next, I wish you MANY HAPPY RETURNS on the small investment you have just made. But surely you know that the best eBook in the world won't do you one bit of good unless you DO what it says instead of just READ IT.
So just how can you possibly get what is promised in the title of this eBook? How can you get first page results at Google and Yahoo?
SHORT ANSWER
(for those who want the bullet and know a little something about this stuff)
All you really need to know to get top rank search results can be learned and performed on your own website in 7 Days or less. Without this little book, you can read SEO and SERP Blogs and websites and books for months on end and only end up confused or poorly advised.
With this little eBook, "7 SIMPLE SECRETS YOU NEED TO KNOW ABOUT SEO" You will cover the following topics.
Basic Terms and Concepts
Simple is Hard, Less is More
Start Right – Domain Names, Page Title, Meta Tags.
Tricks for making Images and Links Talk (Alt Text Tags)
Content is KING, Congruency is Queen, And The Long Tail Rules
Text PLACEMENT is the PRINCE of the domain rank algorithm
All About Links, Submission, Timing, Measuring Results…
MEDIUM ANSWER
This book IS the medium grade answer….
This eBook was designed to provide a FAST START for those REALTORS who are new to SEO or Search Engine Optimization as well as to improve the game of those who have some success but want more. It will probably do very little or nothing at all for the SEO expert except help him or her to remember and teach the basics.
There are literally hundreds of thousands of resources available in print or online that claim to teach or "EXPLAIN" how search engines work and how you can improve your rank. Sorting it out can be very overwhelming, even for the technologically sophisticated reader. The good news is that you don't have to become a Search Engine Guru to improve your web site rank.
This simple little eBook contains about 100% of what you need to know to improve your search engine placement rank at web sites such as Google.com and Yahoo.com (among others). It contains about 90% of what you need to know to get page one rank for highly competitive terms.
The purpose of improved placement is to get more web site visitors and better web site visitors. Better visitors means visitors who want to know about what your offer on your site, and are prepared to act. In classic marketing classroom or textbook style, you need PEOPLE with MONEY who ARE AWARE of a need and are WILLING TO SPEND to satisfy that need. You may do well for a strange search term, let's say, "COUNTY COURTHOUSE YOUR COUNTY". But visitors who want to find the county courthouse so they can answer a traffic ticket are not good visitors for your real estate site. Visitors who want to research public records on real estate before they buy would be good visitors. Visitors who buy bank owned property but land on your condominium page (for some strange reason) are not good visitors. Visitors who are first-time buyers and want to live in your city soon, now those are good quality visitors – if they land on your first-time buyer page… Your SEO work will address all of this – and more.
Following this 7 DAY PROGRAM will help you improve your SERP, or Search Engine Results Placement at the major search engines.  Mastering the remaining 10% of SEO secrets could take a lifetime.
Those who have the time or desire can read much more in-depth in printed books or online resources. Those fighting for top search engine placement for highly competitive terms may benefit from doing so. However, we warn you that there is a lot of misinformation and outdated information that was once true but no longer applies. You could spend months or years sorting it all out. I know, because I have done all that in the past.
What I have come up with is something fairly simple, and concrete that you can do in 7 days to improve your search engine ranking… So please, ENJOY!
And please, do not give this book away to others, but refer them to my website at www.MyRealCoach.com to order their own. In this way, you can help me to improve the book over time, and to keep costs low.
Best wishes to you in your efforts to sell real estate using the power of online marketing, including SEO and SERP techniques!
---
Position Paper:
SunTanning.com Position Paper (White Paper)
The sun gets a lot of bad press, but this is mostly based on old medicine and bad science.  Although we agree that repeated severe sunburns in childhood may contribute to malignant melanoma, we have to take a moment to disagree with much of what is written about sun exposure and cancer.  There are two sides to this story about sun and health. The tide is turning in the weight of scientific evidence regarding the health benefits of moderate UV exposure. Too much sun is not healthy. However, neither is too little. The benefits of moderate UV exposure far outweigh the risks.
"Hundreds or even thousands of times more people die every year from inadequate sun exposure than from too much" according to Lonn Dugan, founder of the popular SunTanning.com web site which serves the indoor tanning industry and other sun loving markets. Epidemiologists have shown that skin cancer rates have been growing at a rock solid even though alarming logarithmic rate for over a century. They further note that social practices regarding sunbathing have had no impact on this incidence.  What this means is that increased sunbathing behavior in a culture does not cause a noticeable increase in skin cancer rates for that culture.
The skin cancer rate is increasing at about the same alarming pace for all population groups, whether they live in sun drenched latitudes or sun deprived latitudes.  Since people only started exposing more skin when dressed in swimwear since the 60's, and this corresponded with an increase in seaside vacationing, there should be a corresponding blip in the graph of skin cancer rates. BUT IT US NOT THERE! (From memory, from a presentation by Prof. Dr. F. Urbach, world renowned Photobiologist and Professor Emeritus, Temple University).
It is useful to also note that you cannot prove tanning salons cause cancer either. This is mainly because it takes 20 years for these cancers to develop and tanning salons have not been around much longer than that. Any statement that says tanning salons cause cancer is patently false and is only a theory. Some studies have proven that lamps with rays never emitted in a tanning salon can burn hairless, albino mice, (nocturnal creatures that cannot tan anyway) but no good scientific study has caused cancer in humans using tanning salon equipment.
The indoor tanning salon industry serves a customer base of 30,000,000 Americans who are very health and beauty conscious. We help them meet their need to be healthy and tan. We would not sell tanning rays if we believed what we read in the popular press.  With so much new information coming out about the health benefits of UV exposure, we are shocked that media outlets of any stature would not work a little harder to present the facts. If there were a bias we would hope it would be toward promising new information about doing something that both feels good and provides health benefits at the same time!
Many publications persist in repeating old, outdated, and standard fare about sun and skin health. Such anti-tanning salon reporting is normal, but wrong.  Perhaps the unpublished FDA reports often cited by our detractors are unpublished for a reason? Are you aware that almost all of the studies most often cited by our detractors have been debunked by top researchers and even many inside FDA as inconclusive or even bad science.
Journalists have a saying about how the ordinary is NOT NEWS, but the opposite of ordinary IS NEWS. The saying goes, "When a dog bites a man, that's not news – but when a man bites a dog – now that is news." Well…. The tanning industry is biting back against the medical, pharmaceutical and cosmetic establishment. These folks profit from making people fear the sun. We call them the SUNBUSTERS (AKA White coated specter fighting goons in the movie, "GhostBusters"). We are fighting misinformation to bring you new, better, and more scientifically sound information.
Moderate sun exposure could help many women prevent breast cancer. Moderate exposure helps prevent malignant melanoma, as well as breast, colon, and prostate cancer. (Garland and Garland, U.S. Navy Study).
UV exposure helps prevent Osteoporosis.(Dr Holick, Boston University). Here is how. The skin can produce Vitamin D when exposed to the sun. The Vitamin D is needed to bond to the calcium in your diet so that the body can deliver it to you bones. This is called the Calcium Uptake Mechanism. Without Vitamin D in your diet, you can take all the calcium pills you want and you will not get much benefit from it. The Vitamin D in your milk may prevent rickets, but is not nearly enough to fuel the calcium uptake mechanism. (From memory after hearing Dr. Holick speak)
Dr Michael Hollick, is also doing research funded in part by the Indoor Tanning Association, to show that vitamin D is produced in the skin, and that it can, in vitro, reverse cancer cell proliferation – returning a cell population from cancerous to normal.
THIS LAST IS CUTTING EDGE STUFF !
Here is a nugget for you: Sunscreens cause more skin cancer than they prevent.
Here is one more nugget: Sunbeds are classified as Class 1 Medical Devices by the FDA – which means they offer real health benefits with very low risk of harmful consequence. They used to be classifed as Class 2 Devices, which means they are not thought to be less dangerous than in the past. This fact does not square with the commonly quoted statements by SUNBUSTERS about there being no known health benefits from tanning. Doctors have been wrong before. And they are wrong again. Maybe dead wrong!
One final nugget: Since many health publications and web sites have supported he PINK RIBBON campaign, about breast cancer awareness, you might be interested to know that there is a direct correlation between sun deprived parts of the world and the incidence of breast cancer. Increased sun exposure as you move toward the equator seems to help prevent breast cancer.
The same can be said about prostate and colon cancer. Your readers might be interested in this.
For those who cannot get outdoor sun, for whatever reason, a tanning salon is a good alternative as part of a health lifestyle. That is why our slogan at SunTanning.com is, "Today is a good day to be healthy and tan" tm.
For a great deal more information about the health benefits of moderate sun exposure, please visit http://www.suntanning.com and click on the various links about tanning and health. Then visit our message board link to the discussion forums. The direct link is at http://www.suntanning.com/forum/boards There is a forum of special interest regarding these issues. It is titled "THE TRUTH ABOUT THE SUN AND YOUR HEALTH."
We thank you for your consideration of our point of view. I hope you will share our thoughts with your readers or viewers.
Please feel free to contact me if we can help you any further as you report on this topic this season.
Sincerely,
Lonn Dugan, Certification Training Coordinator for Tanning Salon Operator Training
---
Integrated Marketing Communications Plan Slides – Click Image To View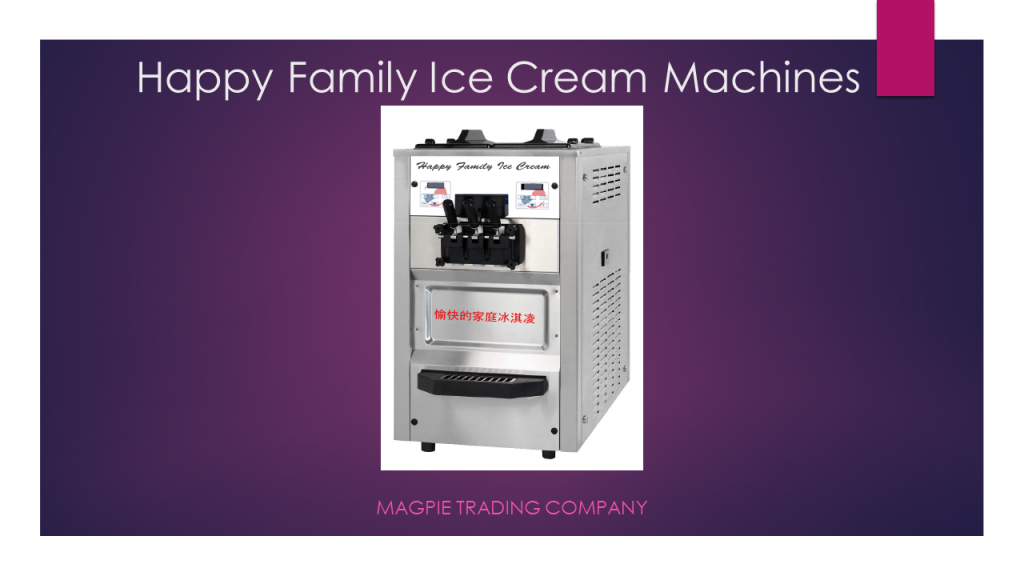 ---
---
Email Marketing Copy
In spite of all the BAD NEWS about REAL ESTATE—There are still an average of 600 homes selling every month in our area.
If the average buyer or seller (or both) spends $10,000 on paint, carpet, appliances, flooring, roofing, windows, doors, or more, then they are spending $6,000,000 to $12,000,000 per month right here in Greater Toledo.
GET YOUR SHARE OF THIS MULTI-MILLION DOLLAR SPENDING SPREE!  Call now for free details.
---
---