Superman For Your Website!
| SEO | SEM | Marketing | Strategy | Tactics | Website Design | Web Hosting | Digital Marketing | One Stop Shop |
---
WebSite Design | Digital Marketing | SEO | Search Marketing |Local to Global 
---

Now Offering Financing With PayPal Finance!
What Good Is It To Be A Rock Star If Nobody Knows About It?

Click Video Above To Play
---

---

| POTENTIAL CUSTOMERS ARE ONLINE NOW! |
| I CAN GET THEM TO YOUR WEBSITE! |
Now Offering Financing With PayPal Finance!
---
| SEO | Website Design | WordPress | Social Media | PPC | Local Search Marketing | Digital & Traditional Marketing Services |
Click Video Above To Play
---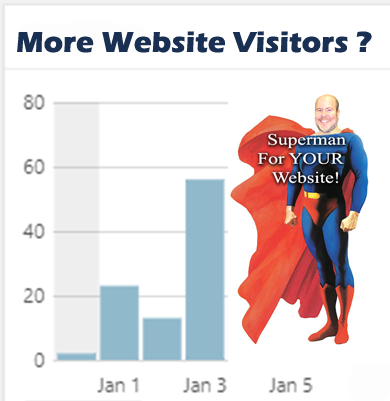 When Somebody Says Something "Can't Fail", it is Usually NOT True.
But it's a fact that SEO and SEM work can get more visitors to your website.  And good Engagement Content Generates Leads.
SEO work starts with determining what your prospects are actually typing into their computer or phone when searching. Hint, they are probably not using "trade jargon". "Natural Search Phrases", "Natural Language Voice Search", and "Organic Search Phrases" are the ones to target with SEO and SEM Keywords.
Selecting the best SEO Keywords will advance YOUR BUSINESS GOALS with Organic SEO or Paid Ads. SEO work informs site architecture, menus, meta tags, and content including words, images, and video so the Search Engines know who to send to your website!  Bottom Line?  SEO and / or SEM Work will Get Your More Eyeballs & More Site Traffic.
Get More Leads and More Prospects From YOUR Website or Social Media Pages To Build Brand. Improve Your Image. Update Your Identity. Craft A Better Value Proposition. Do The SEO. Get Local or Global Search Marketing Service To Capture & Convert Visitors To Leads, Nurture Leads To Customers.

Why Not Start Today?
---
Professional WEBSITE / SEO Work Launched As Fast As 24 Hours
---

  
---
Finance Your Website, Interest Free!
---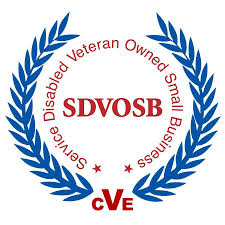 ---
BIG Marketing Solutions LLC is Headquarted In Toledo, Ohio and is a certified
Veterans Owned Small Business (VOSB),
and is also a
Service-Disabled Veteran-Owned Businesses (SDVOB)