Superman For Your Website!
---
| Marketing | SEO | PPC | Search Marketing | Websites | Local to Global 
---

---



---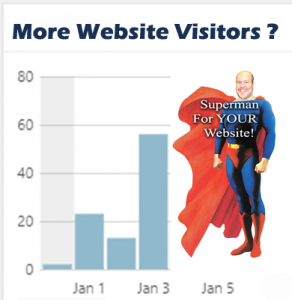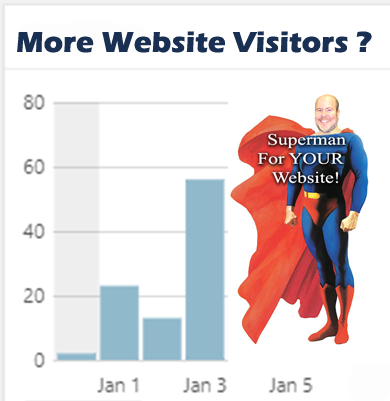 Can people find your website using Google or other Search Engines?
Or do you have to pay advertising dollars to put your wesite in front of prospects?  If people are using search engines like Google to find products, services, or information that is available on your site, and you are not ranked on page one for relevant searches, then It's A Fact That SEO work done right means you will get found more often by people who are researching or 'in market' for the products, services, or information you can provide.
There are not too many "Can't Fail" propositions in business that are true.  But this is one of them!
SEO work starts with determining what your prospects are actually typing into their computer or phone when searching.  These "Natural Search Phrases" or "Organic Search Phrases" are the ones to target with SEO.  By studying search phrase volume and identifying which search phrases signal a searcher in research mode and which keywords signal a searcher in buying mode, I can help you select the best SEO Keywords to advance YOUR BUSINESS GOALS.  I will optimize site architecture, menus, metadata, meta tags, and content like images and words so the Search Engines know who to send to your website!
---
References:  See Happy Client & Colleague Reviews
        
    
---
 A+ Rating!
---

  
---