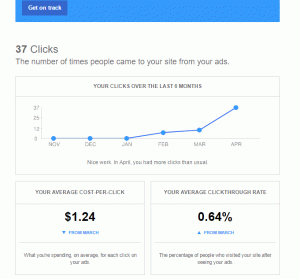 Get The SEO Metrics That Count!
Being Seen On Google Page One With Effective Search Engine Placement Gets Clicks & Web Site Traffic!
If your web site is not on Page One at Google, you might as well be invisible.
70% of searchers never look past page one of search results.
Being there is 70% of the battle, but being there AND being engaging gets the clicks.
Which ad do you think pulls the most clicks in my own AdWords Campaign?
Enlarge an image by clicking it.
---